"Guiding Opinions on Promoting the Socialization of Environmental Monitoring Services" was published
The socialization of environmental monitoring services is an important part of the reform of environmental protection system and mechanism. The Ministry of Environmental Protection issued the "Guiding Opinions on Promoting the Socialization of Environmental Monitoring Services" on the 10th.

It is proposed to fully liberalize the service environment monitoring market, and all service environment monitoring businesses that are suitable for social forces should create conditions and fully release them. Opinions Encourage social environmental monitoring agencies to participate in environmental monitoring activities such as pollution monitoring, environmental damage assessment and monitoring, environmental impact assessment status monitoring, clean production audits, and independent investigations by enterprises and institutions to promote the diversity of environmental monitoring service providers and diversification of service methods. .

It is understood that the long-term practice in China is to implement a single management system that monitors activities by government-affiliated environmental monitoring agencies. With the expanding of the environmental protection field, the rapid increase of environmental monitoring tasks and the continuous improvement of environmental management requirements, it is urgent to promote the socialization of environmental monitoring services. In some places, practical exploration has been carried out and corresponding management measures have been issued. Many social environmental monitoring agencies have entered the market for environmental monitoring services.

The opinions also require orderly release of public welfare and supervisory monitoring areas. The environmental monitoring agencies subordinate to the environmental protection administrative departments at all levels should conscientiously perform the government monitoring functions undertaken by them, including environmental quality monitoring, forecasting and early warning, monitoring of cross-border water bodies, performance monitoring, supervision of pollution sources, emergency monitoring of environmental emergencies, and Environmental monitoring, monitoring of environmental quality objectives, assessment of pollutant discharge fees, and accounting for total amount of environmental monitoring.

After opening up the environmental monitoring service market, it is essential to strengthen the construction of integrity and improve the supervision mechanism. The opinion requests that the social environment monitoring agency should be responsible for the authenticity and accuracy of the provided monitoring data, establish and improve the quality assurance and quality control system, strictly implement the national and local laws, regulations, standards and technical specifications, and standardize the environmental monitoring behavior. Strengthen the training of technical personnel and encourage monitoring and technical personnel to actively participate in the business training approved by provincial and above-mentioned environmental protection administrative authorities. Proactively disclose information, consciously accept supervision from the public and environmental protection agencies, and improve the awareness of integrity and service level.

The comments also pointed out that the provincial environmental protection administrative authorities should improve the daily supervision and inspection mechanism, strengthen process supervision and information disclosure, regularly and irregularly check the monitoring quality of social environmental monitoring agencies, and publish social environmental monitoring agency profiles and environmental monitoring service behaviors. Supervise the inspection results and establish a publicity system and exit mechanism. When improving the credit records of social environmental monitoring service agencies, social environment monitoring agencies and their legal representatives have irregular monitoring activities in environmental monitoring service activities, the administrative department of environmental protection shall record the illegal information of the corresponding agencies, legal persons, and monitoring technicians. Into the social integrity file, and promptly announced to the community.

The opinions also strengthened the accountability. The suggestion is that social environmental monitoring agencies should be falsified in relevant environmental service activities and responsible for the resulting environmental pollution and ecological damage. In addition to penalties imposed in accordance with relevant laws and regulations, they should also be subject to other responsibilities that cause environmental pollution and ecological damage. The parties are jointly and severally liable. Those who fail to comply with the monitoring standards and whose monitoring results are erroneous shall be given criticism and rectification within a time limit. For those who have falsified or falsified the falsified monitoring data, they shall be punished according to law and be blacklisted, copying to the competent department of quality and technical supervision; If a crime is committed, criminal responsibility shall be investigated according to law.
Metallurgy electric hoists is a type of material handling equipment, especially designed for the application in metallurgy environment for handling molten metal. It are the main handling equipment for smelting workshop of steel work. They are used for conveying, pouring and hot metal charging of liquid metal in smelting process.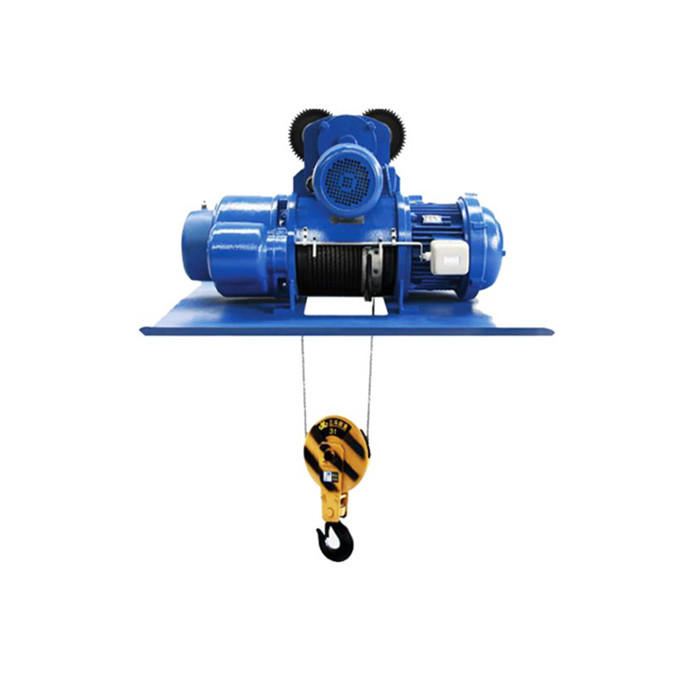 Application
To lifting molten metal or other high temperature solid-state items.
Can be used as the lifting mechanism of single girder crane, single girder Suspension Crane, Double Girder Crane, etc.
Can be installed on the fixed overhead track independently.
Model

HYJI 1T

HYJI 2T

HYJI 3T

HYJI 5T

HYJI 10T

Lifting Weight (t)

1

2

3

5

10

Lifting Height (m)

6/9/12/18/24/30

6/9/12/18/24/30

6/9/12/18/24/30

6/9/12/18/24/30

6/9/12/18/24/30

Lifting Speed (m/min)

8

8

8

8

7

Travel Speed (m/min)

20

20

20

20

20

Track of steel I-beam

16-28b

20a-32c

20a-32c

25a-45c

32b-63c

Work Level

M6

M6

M6

M6

M6

Power(kw)

1.5

3

4.5

7.5

13

Voltage&Frequency&

Phase

220V/380V/400V/415V/440V&50Hz/60Hz&3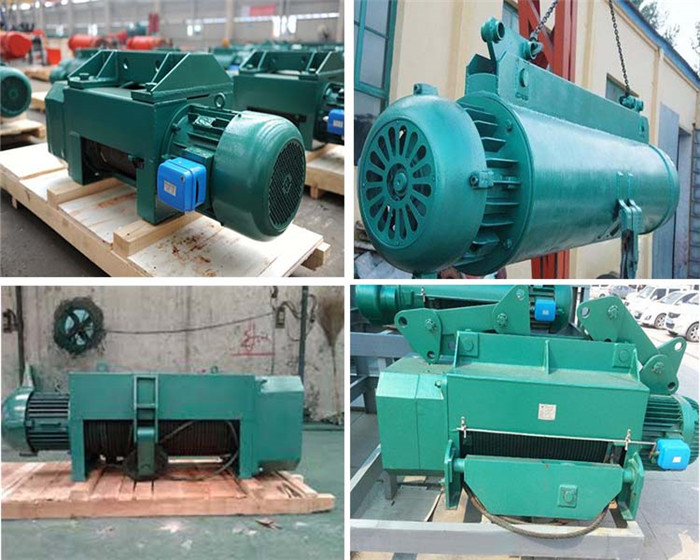 More Electric Hoist


Metallurgy Electric Hoist,Small Metallurgy Electric Hoist,Metallurgy 5 Ton Electric Hoist,Electric Hoist Used For Metallurgy
Jiangxi Mide Industrial Co., Ltd. , http://www.midecrane.com