Environmental monitoring instruments coexist with both opportunities and challenges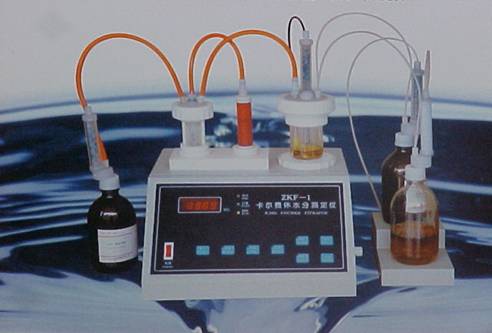 Environmental protection companies ready to go

Up to now, environmental monitoring concept stocks preceded the first three quarters of environmental protection, concentrating technology, snow Dilong, Tianrui equipment, and China Test's performance generally pre-increased, of which, environmental protection, snow Dilong expects to achieve a net profit this year compared to the same period last year The highest increase can reach 25% and 35% respectively.
Qianhe Environmental said that the atmospheric monitoring products in the first three quarters achieved large growth and the revenue increased compared with the same period of last year. A staff member of the company's directorate said that based on seasonal characteristics, it is expected that government procurement of company products will be better in the second half of the year than in the first half of the year. Sales of PM2.5 and other particulate monitoring instruments will become the main performance support for the next two years. .
In his semi-annual report, Snow Dilong pointed out that in the second half of 2013, desulfurization and denitration products will continue to account for a large proportion of revenue. Zhao Aixi, the company's director general, told the Great Wisdom News Agency that it is expected that this year's denitrification monitoring system products can achieve orders of 2-3 billion yuan, up by more than 76% from the previous year.
Environmental monitoring concept stocks are also quite dazzling in the secondary market. According to statistics of the Great Wisdom Financial Terminal Software, from January 1 to October 14, 2013, Snow Dior, Xianhe Environmental Protection, China Test and Detection Technology, and Concentration Technology have respectively gained 121.24%, 83.53%, 81.62%, and 25.11%. Due to the planning of major events, Tianrui Instrument has suspended trading since the opening of the market on June 22, 2013. From January 1 to June 21 this year, the cumulative increase was 36.49%.
In terms of environmental protection, it said that in 2013, it will increase its research on service areas such as environmental testing, environmental assessment, and cleaner production diagnostics certification, and plans to expand into related fields through mergers and acquisitions.
Tianrui Instrument Chairman Liu Zhaogui had previously stated on the investor interaction relationship platform that the company is considering launching relevant market surveys in the field of environmental protection and food safety, and then involving in the third-party services (operating and maintenance, etc.) market.
Environmental monitoring instruments coexist with both opportunities and challenges

The prospects of the environmental monitoring equipment and equipment industry will become even wider, and the current gross profit margin of equipment products is relatively high, generally around 50%. The first listed company in the industry, Xianhe Environmental Protection and Convergence Technologies, a provider of integrated monitoring equipment, can provide system monitoring solutions and will benefit from the strong procurement from the environmental protection department.
At present, China's environmental monitoring equipment is far from meeting actual needs in terms of variety, quantity, performance, and quality. Experts believe that environmental monitoring equipment: infrared thermometer, coating thickness gauge, vibrometer, range finder, noise meter, illuminometer, screen brightness meter, PH meter, anemometer, moisture meter, temperature and humidity The production enterprises will be divided in two directions: one is a large-scale comprehensive enterprise with international competitiveness, and the other is a group of highly specialized small and medium-sized enterprises that are mainly good at certain types of technologies or specializes in certain products or services. It is characterized by its small scale, special staff, and rich experience. A large number of production enterprises developed rapidly and began to change the status of China's environmental monitoring field by relying only on imported instruments. At the same time, enterprises, universities, research institutes, design institutes, finance, and market agencies have realized communication and interaction to promote the formation of large-scale production companies and large-scale markets.
The scale of China's environmental protection investment will be explosively increased due to the increasing GDP base and the continuously increasing proportion of GDP. It is expected that the investment in environmental protection during the "12th Five-Year Plan" will reach 3.7 trillion yuan, which is more than 70% higher than the "Eleventh Five-Year Plan", and the total amount of environmental protection investment will be over 600 billion Yuan next year, an increase of 25% over the same period of last year. It is an increase in investment in the five-year plan. The highest annual speed. In addition, during the "12th Five-Year Plan" period, environmental and economic policies will become the focus of policy construction. The relevant economic policies will directly stimulate the investment demand of the environmental protection industry, and rationalize the environmental protection industry to rely mainly on government investment and open the market space for environmental protection companies. If the major economic policies (environmental taxes, etc.) were introduced in 2013, it will promote the rapid outbreak of investment demand in related industries.
Stainless Steel Wood Screws, Torx Wood Screws, Security Wood Screws
Ningbo Brightfast Machinery Industry Trade Co.,Ltd , http://www.brightfastener.com