The sunrise industry in the automotive industry
Many candidates have asked when volunteering. Now that the automotive industry has the most potential for development in the industry, I would like to summarize some words such as smart, networking, and electric. Of course this is a simple answer, not very detailed. Below, I will introduce several directions in detail and start a series of detailed answers.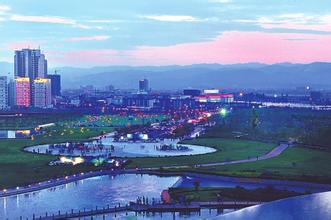 Smart, namely smart cars, various assisted driving functions, and crowded autonomous driving projects. Networking, ie internet car, car and car networking, car and cloud communication. Electric, accurately said new energy vehicles, including hybrid, pure electric, and uncertain fuel cells and so on. These three directions are indeed driving the automotive industry from sunset industry to sunrise industry, from traditional manufacturing to high-tech/Internet companies. However, from the perspective of the needs of practitioners, almost all departments of automotive R&D are related to these three directions. There are gaps in R&D talent in each department, but the gap is different in size and whether the gap is obvious. More and more intelligent auxiliary functions require that the car be surrounded by sensors, GPS, laser, image, radar, and ultrasound. Obvious professional requirements include electronics, communications, control, computer and other professional direction.
When more and more functions need to communicate with the driver, human-machine interface design (HMI) becomes more important. When smart cars reduce high-speed collisions, collision safety research increasingly turns to collision damage at low speeds, and the driver's response to assistive driving functions. Because of the short time and high acceleration of the high-speed collision, the degree of muscle tension of the human body does not have a great impact on the collision, while the low-speed collision cannot ignore the effect of the degree of muscle tension. This is a big challenge for the study of biomechanics in the collision process. If you have experienced a battery explosion on your laptop or cell phone, you know that the battery that is hundreds of kilograms in an electric vehicle can't be too small if it's explosive. How to ensure that the battery of an electric vehicle will not be subjected to excessive impact and explosion in a collision, which is not only a test for the designers of the appearance, structure, and chassis, but also a test for the engineers of finite element analysis (FEM). Not only in the R&D department, even non-R&D departments such as procurement face challenges. More and more control units in the car indicate that the procedures in the car are more and more complicated. Traditional manufacturing of automobiles has found that the development of complete and explicit project requirements for program development has become an unfinished task.
Developers have begun to adopt agile development that is commonly used in the IT industry, but project management, finance, procurement, and other support departments are far from keeping up with developers. The requirements of the entire vehicle supplier for the supplier are constantly changing. If the supplier needs to increase the price according to the traditional quotation method, the purchasing department cannot have a good cost control for such a project. How to negotiate with suppliers in agile development projects and evaluate supplier quotes has gradually become a challenge for the procurement department. With this deduction, the above-mentioned three aspects, six words, will actually have an impact on all aspects of the automotive industry.
After listening to my introduction, surely there will be a certain understanding of the automotive industry. I think that it is not important to study what majors are. If you want to go deeper, you will naturally find pain points. The pain points in this industry have been caught by you, and what kind of jobs are you using?
Guangzhou Dandy sporting goods Ltd which is located in Guangzhou city, China, is a professional manufacturer specializing in producing and creating sportswear based on clients` requirement. We have our own factory and office. It occupied more than 500 square metres and have more than 150 employees. We mainly handle export of garments from cheer uniforms, leotards, soccer kits, rugby kits, basketball kits, tracksuit and other practice wears for more than five years with high quality but competitive price. With importing machines, ink, crystals, etc. , we did specialize in sublimated sportswear and all stars dance wears. Moreover, we provide OEM/ODM service for each clients with custom design, color, size fabric, etc. With rapid respond, cost effecitive and high quality jerseys and professional recommendation on apparels we have a strong customer base. With the solid production, rich experience and advanced manufacturing process, we had previously cooperated with many brands and clients from all over the world.
Soccer jersey: It's made from dri fit mesh fabric. Sublimated one is more durable and long lasting. It's around $ 15 per set
Socks: It's made from cotton, nylon, polyester and spandex. Our advantage is 50 pairs available to you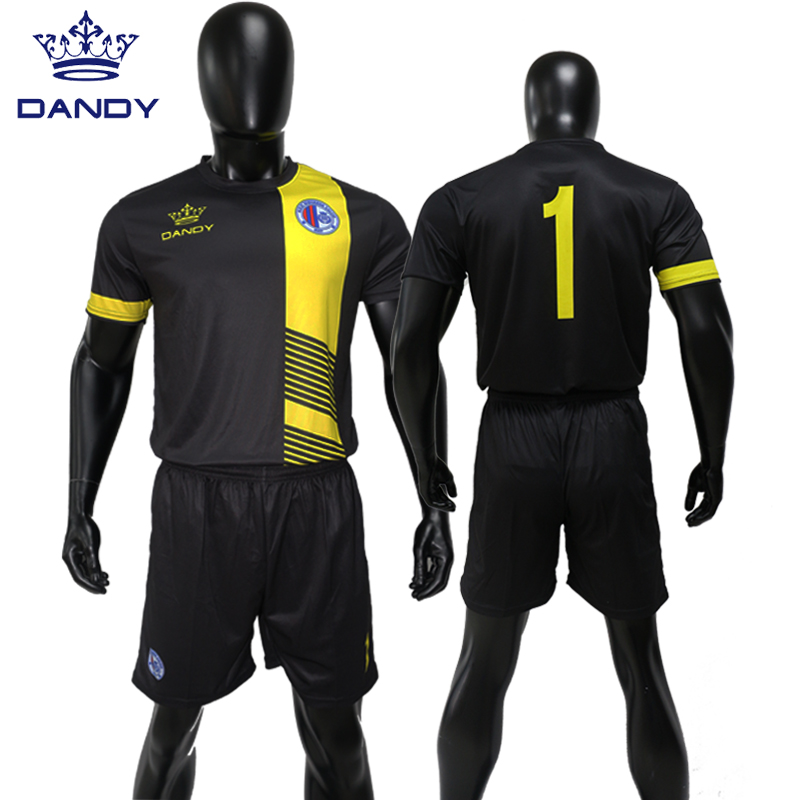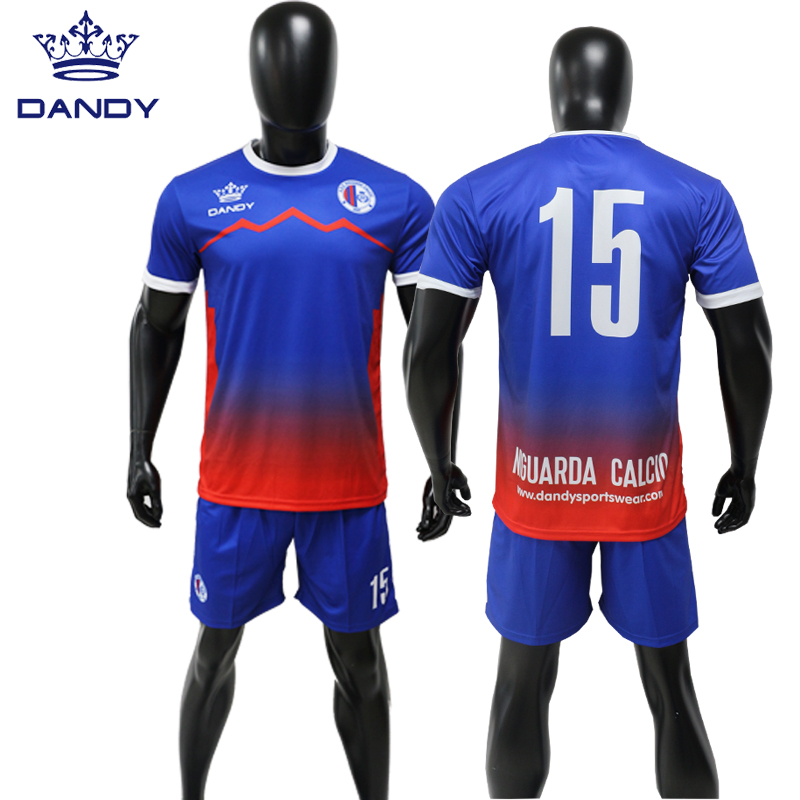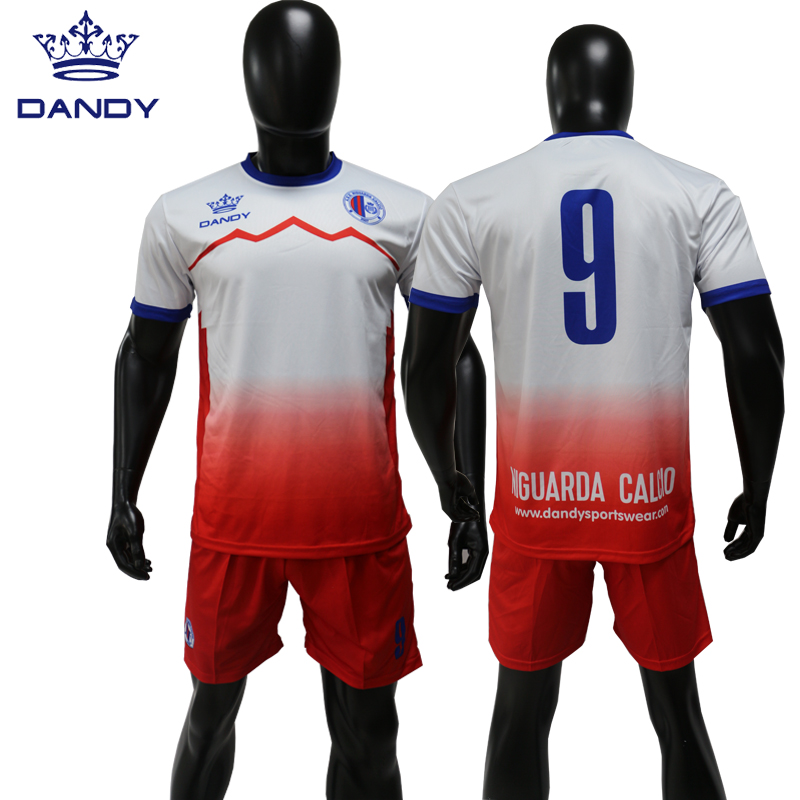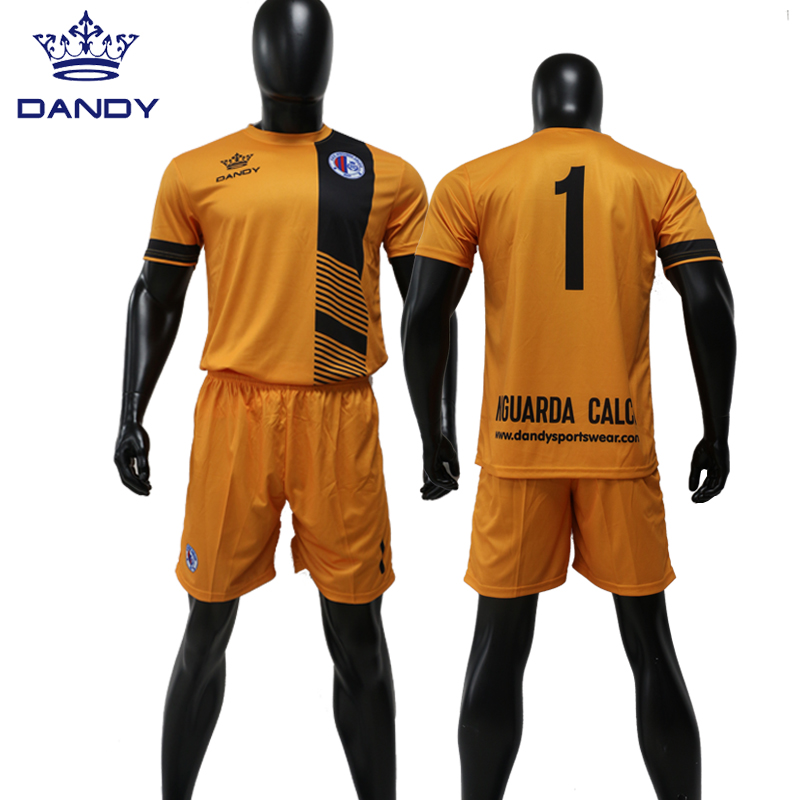 Soccer Kits,Youth Soccer Jerseys,Personalized Soccer Jersey,Custom Soccer Socks
Guangzhou Dandy Sporting Goods Ltd , https://www.dandysportswear.com