Yuchai's Diesel Engine Output Breaks 60,000 Units in April
A few days ago, Yuchai Corporation re-transmitted the high-speed news report: In April, diesel engine output exceeded 60,000 units again, an increase of 33% year-on-year. This is the first time in the history of Yuchai that the monthly output exceeded 60,000 units in two consecutive months.
Since April, Yuchai's sales market has continued its strong momentum in March, and orders have continued to grow. In order to grasp the good market opportunities, faced with the difficulties of supporting manufacturers in production, and the insufficient supply of parts and components, Yuchai Corporation adopted various measures under the guidance of the concept of scientific development to increase the continuous combat capability of the entire production system:
First, to further strengthen information communication and establish a green channel of information.
Second, scientifically arrange production and focus on moving forward. While strictly demanding scientific production scheduling within the company, it shifts the focus of dispatching production to suppliers and does its utmost to dig out potentials and maximize the effectiveness of resources.
Third, adopt a flexible work system and strive to get more rest. According to the actual situation of production, each factory adopts a more flexible way of going to work, and competes for more rest time and equipment maintenance time without affecting production, so as to enhance the ability of employees to continue operations, and to fully capture the production conference. The victory lays a solid foundation.
Water pumps serve in a wide range of applications such as pumping water from wells, aquarium filtering, pond filtering and aeration, in the car industry for water-cooling and fuel injection, in the energy industry for pumping oil and natural gas or for operating cooling towers.
The precision machined pump housings we supplied are one of the key parts in the pump assembly.
Tolerance: Within +/-0.0005"
We manufacture & sell more than 15,000 sets /year to all over the world.
We also supply fine machined Pump Accessories according to your requirement.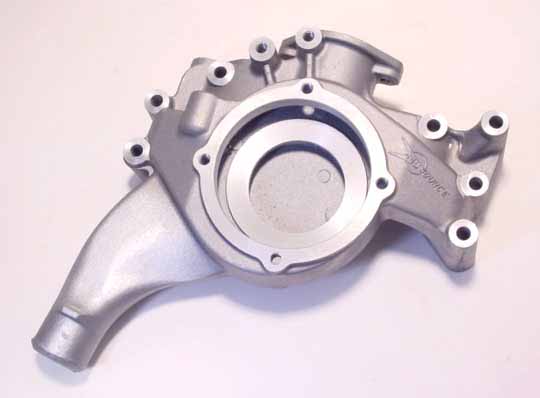 QFAP has specialize in producing pump housings more than 5years.
Materials: Ductile iron, Grey iron, Aluminum
Surface treatment: Painting, Powder coating, only oiled
Main of our customers is from German, USA, and CAN.
With the long terms of experience in the pump industry, we could supply the pump housings or help to design the housings according to your requirements.
Precision Machined Pump Housing
Precision Machined Pump Housing,Machining Centrifugal Pump Housing,CNC Machined Pump Housing,Machined Pump Parts Housing
SHAOXING QIFENG AUTO PARTS CO., LTD. , https://www.sxqfap.com